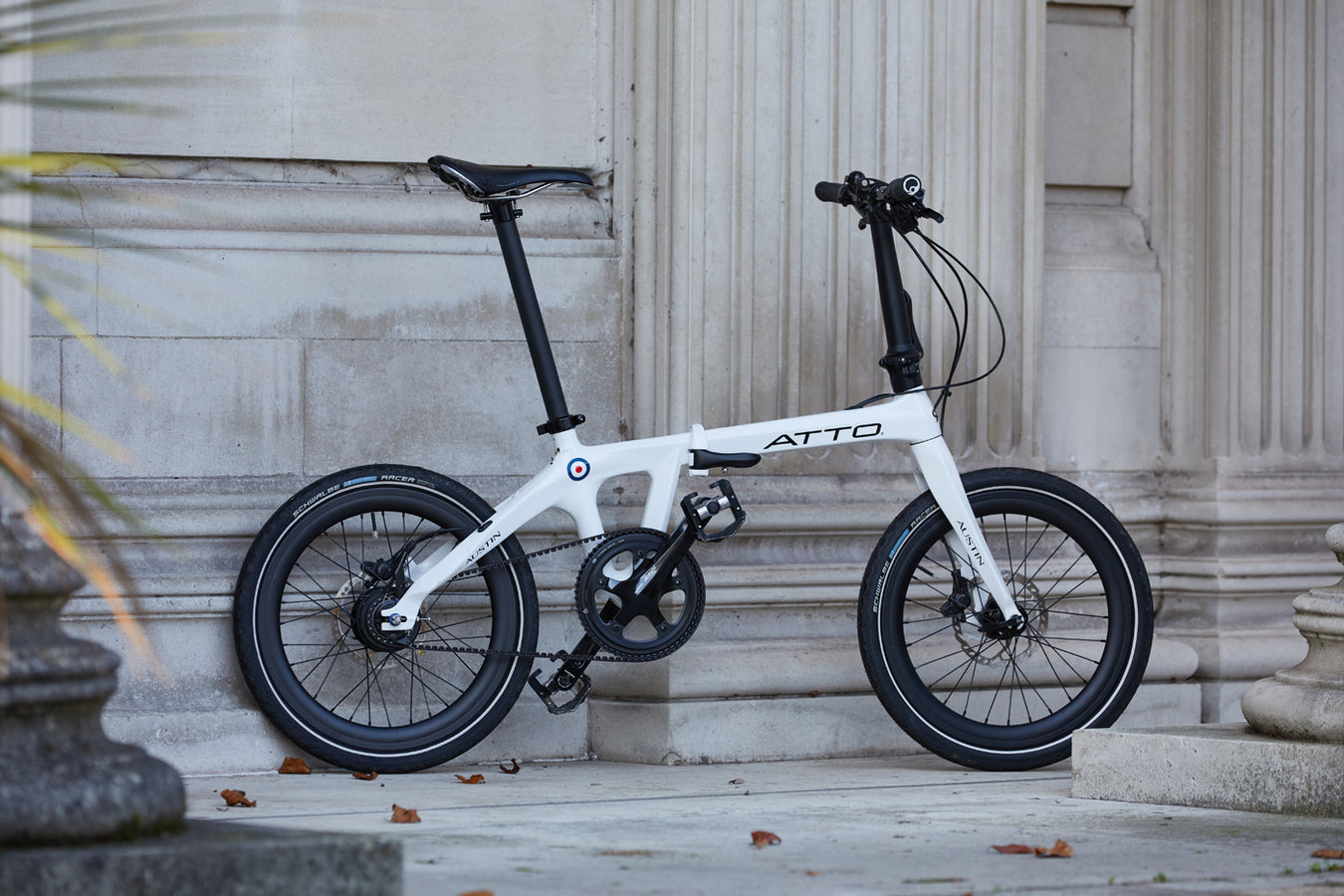 The Adjustability of the ATTO
Posted by Tom Copeland on
Designed to Ride
The ATTO is designed from the ground up, with the rider in mind. From its clean and quiet carbon belt drive, to the fast fold and lightweight frame design, the ATTO is completely different. We built the bike to make your life simpler, easier and more fun.
A key aspect of the ATTO is that it's designed to fit every rider. There's no worrying about picking the right size; adjustability is inbuilt from the saddle to the handlebars.
The unique frame design means that everyone from 4'8" (142cm) all the way up to 6'5" (195cm) will find the ideal riding position. We've kept the adjustability simple, quick and easy. A turn of a quick-release lever and the handlebars can be adjusted up to 18cm (7 inches) and the saddle height by 50cm (20 inches).

We haven't compromised on strength either; the ATTO can handle a maximum rider weight of 120kg (nearly 19 stone or 265lbs), all with the same beautifully simple and elegant frame design.

And, when you arrive at your destination, the ATTO will fold down in less than 10 seconds into a compact package that can either be carried with ease or wheeled like a piece of luggage.

The ATTO will fit you and it might just change your life.