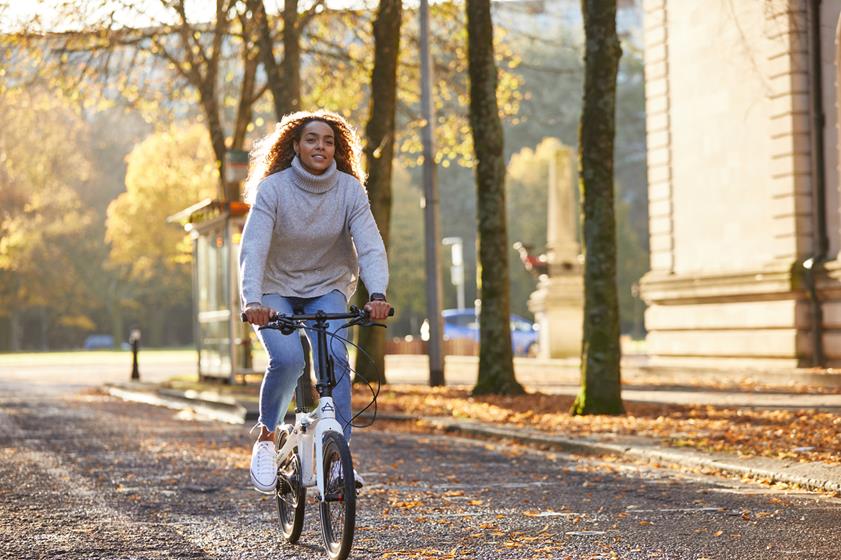 Make 2021 Your Year Of Cycling
Posted by Tom Copeland on
Whilst the UK has been plunged into another lockdown, there is light on the horizon for the global community as vaccines are rolled out. We all hope that 2021 is different.
We were advised last year that riding a bike will help to protect ourselves, our families and our communities from COVID-19. This message is one that will be repeated many times in 2021. What impact will riding a bike have on your life this year?
Health Benefits
Cycling is good for you. It's good for your physical health and it's good for your mental health. It's the one form of transport that might just change your life, and provides an escape when confined by lockdown measures. Riding a bike burns calories and releases endorphins - both of which do you good. Look after yourself this year, take the bike instead.
Being Green
Choosing the bike over a car or public transport is not only good for you but better for the environment too. Mike Berners Lee, the leading expert in carbon footprinting and brother of Sir Tim, knows what he's talking about. He said:
"Buying a folding bike so I could commute on the train has been one of the best decisions I have made in recent years – in terms of both lifestyle and carbon ... I get half an hour's exercise and 15 minutes reading a book each way. Because both of those are things I like doing, but struggle to find enough time for, I've magicked an extra hour of the stuff I love into my day – while saving money and carbon."
Avoid the Crowds
One thing we've all learned from 2020 is that crowded places are to be avoided. Choosing a bike to travel, when that becomes a thing again, not only takes you outdoors, but avoids crowded transport too, helping not only you but also your fellow travellers. 
Explore
Whether it's new suburban neighbourhoods that you never knew existed, or countryside that you wouldn't otherwise have stumbled upon, cycling takes you places you've never been before. You'd be surprised how much you can find on your doorstep. The world looks different by bike.
Make 2021 the year you find yourself saying, I'll take the bike instead. It might just change your life.
A folding bike presents the perfect change in how you travel in 2021. The ATTO is the stylish and clean solution.
Find out more about which ATTO would best suit your lifestyle.