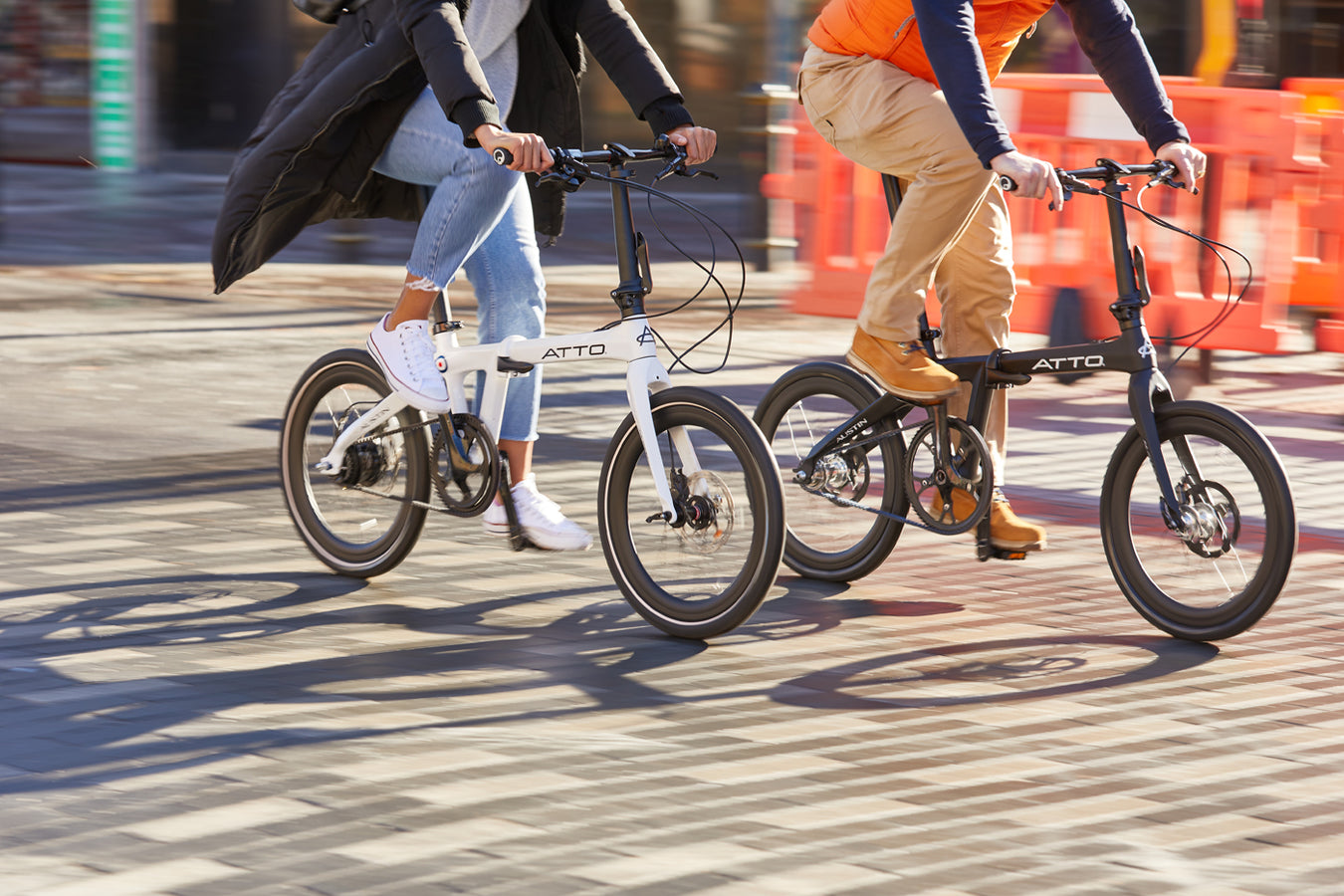 Eleven or One? Selecting The Right Gearing For You
Posted by Tom Copeland on
Understanding which type of ATTO gearing is best for your needs in the saddle.

While creating the ATTO, we ensured that when it came to selecting your choice of gearing it would be a simple decision - either a Single Speed gearing or the 11-Speed option which uses a Shimano Alfine Hub.
Of course, not everybody who rides a bike necessarily knows what that means, so we thought best to explain on how each is designed to suit different needs and which is best for you.
Let's start with those spending most of their time travelling the flatlands, where hills are a distant memory and sweeping through town is often an effortless glide from one pedal stroke to the next. If this sounds familiar, then you are most likely suited to a single speed, where swiftness is guaranteed and a lightweight build makes acceleration a breeze. 
However, if your surroundings are more akin to the lumpy terrain of Bristol or San Francisco, then a valuable range of gear options will ensure you can always conquer the road when it heads skywards.
If hills are an inevitable part of your journey, or you want to ride further, then having 11 gears at your fingertips changes the game. The wide range of gears will give you more than enough options when it comes to the steeper stuff, all hidden away in the smart, and discreet, rear hub.
The guys at The Cycling Podcast took a pair of 11-Speed ATTOs to the 2019 Tour de France and happily covered mountains of Le Tour on the bike.
The use of a Carbon Belt Drive, paired with the Alfine rear hub, results in an oil-free ride. And with performance stopping power thanks to the Shimano Hydraulic Disc Brakes on both models, you've got all the tools needed to enjoy your ride.
Whichever you do choose to utilise on the ATTO, you are assured of an effective and reliable experience, thanks to the use of a Gates Carbon Drive system. Replacing the traditional bike chain, so often caked in black grease, with a clean carbon belt which requires hardly any maintenance at all.
If still unsure, we are always happy to talk you through in greater detail and help you pick the perfect ATTO for you; speak with us today.
Welcome To The Fold.