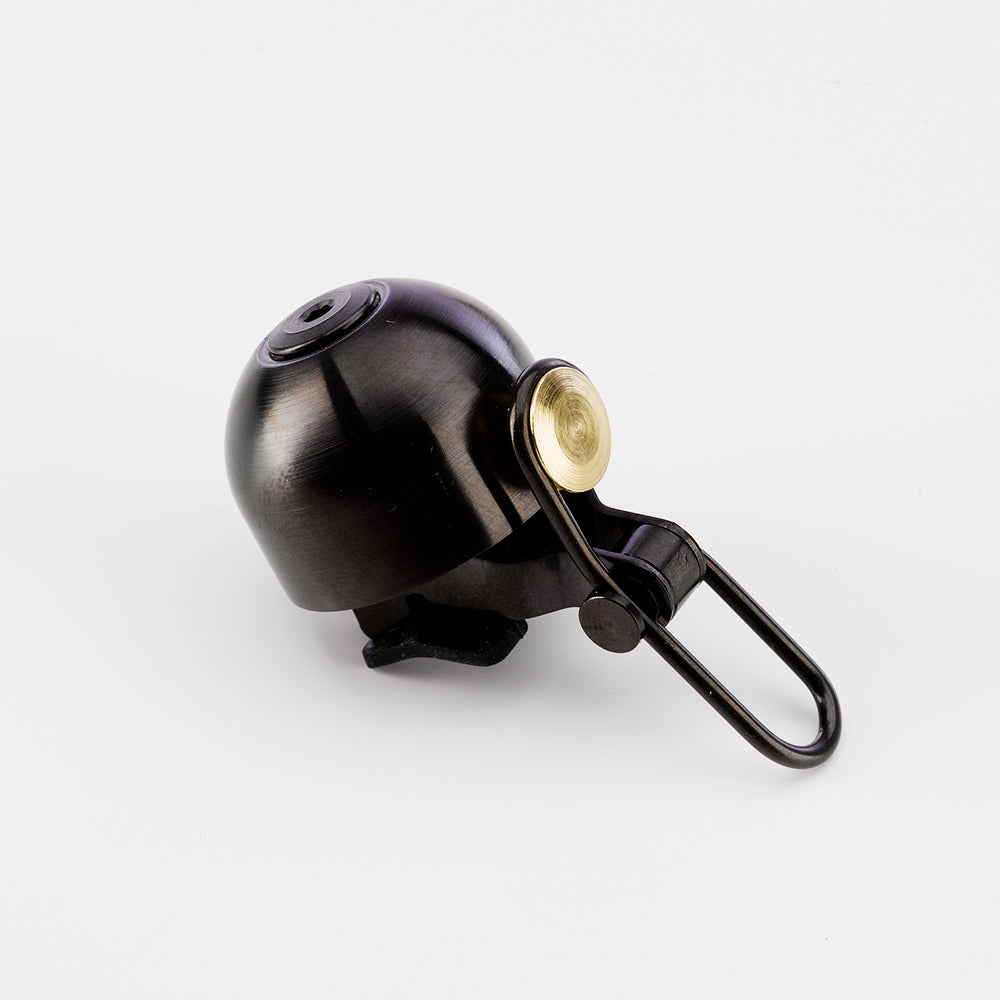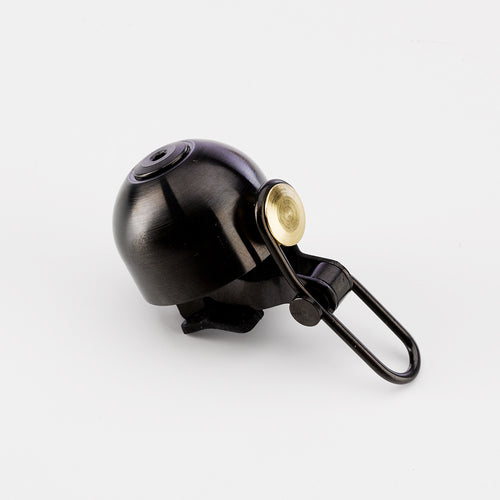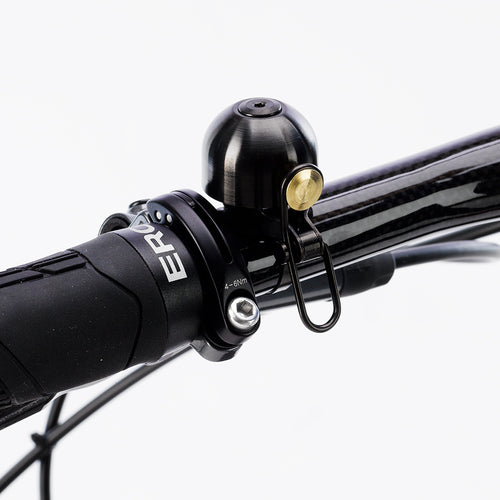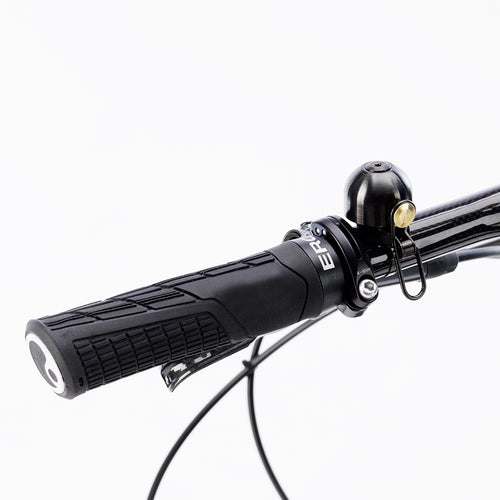 Spurcycle Bell
These are the very best bells in the world. They give a clear and loud ring that alerts the world that you're there. 
They are not the cheapest but they perform exactly as you hope they would. Strong and robust with an excellent mounting system, these bells come in the black Diamond Like Carbon (DLC) finish. 
In a world where everyone is walking around looking at their phones or with headphones on, having a good bell can be a real life saver. 
Spurcycle bells create powerful, enduring sound, which lasts 3x longer than other bells. Handmade in the USA, this is an essential accessory for the urban cyclist.