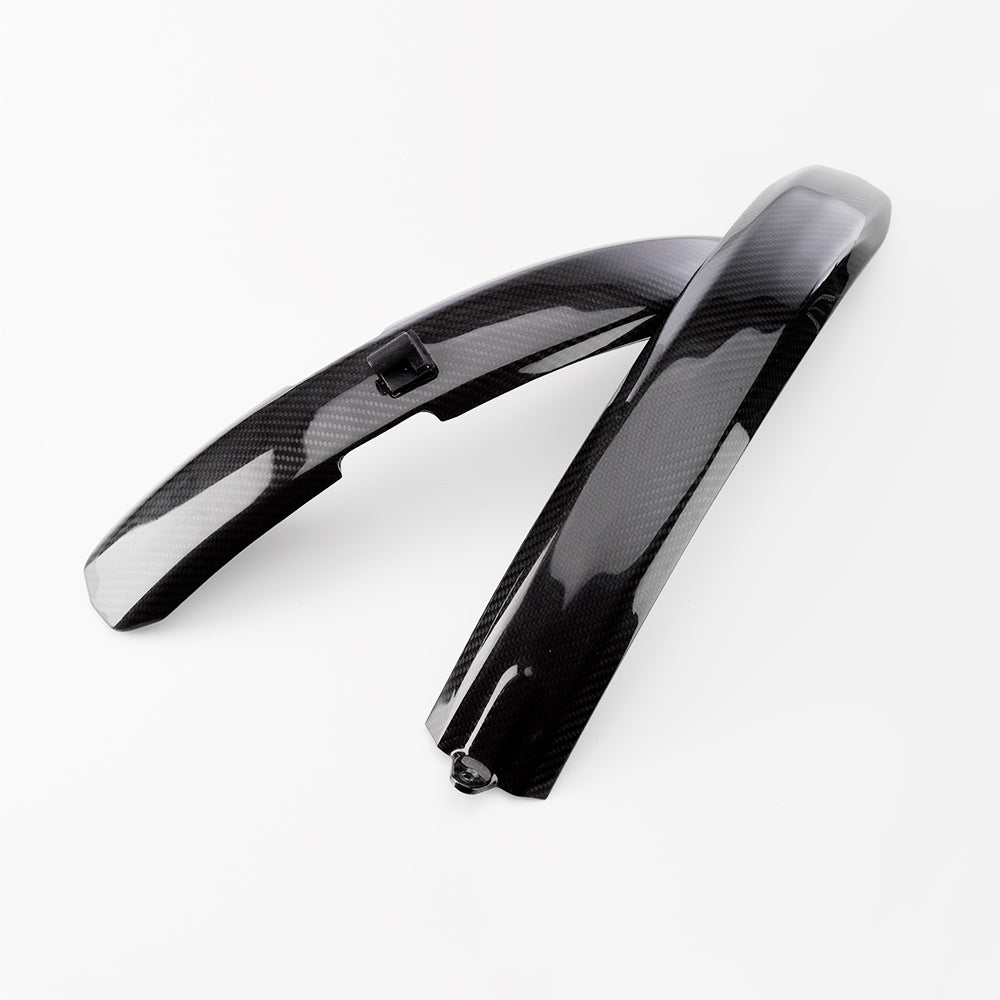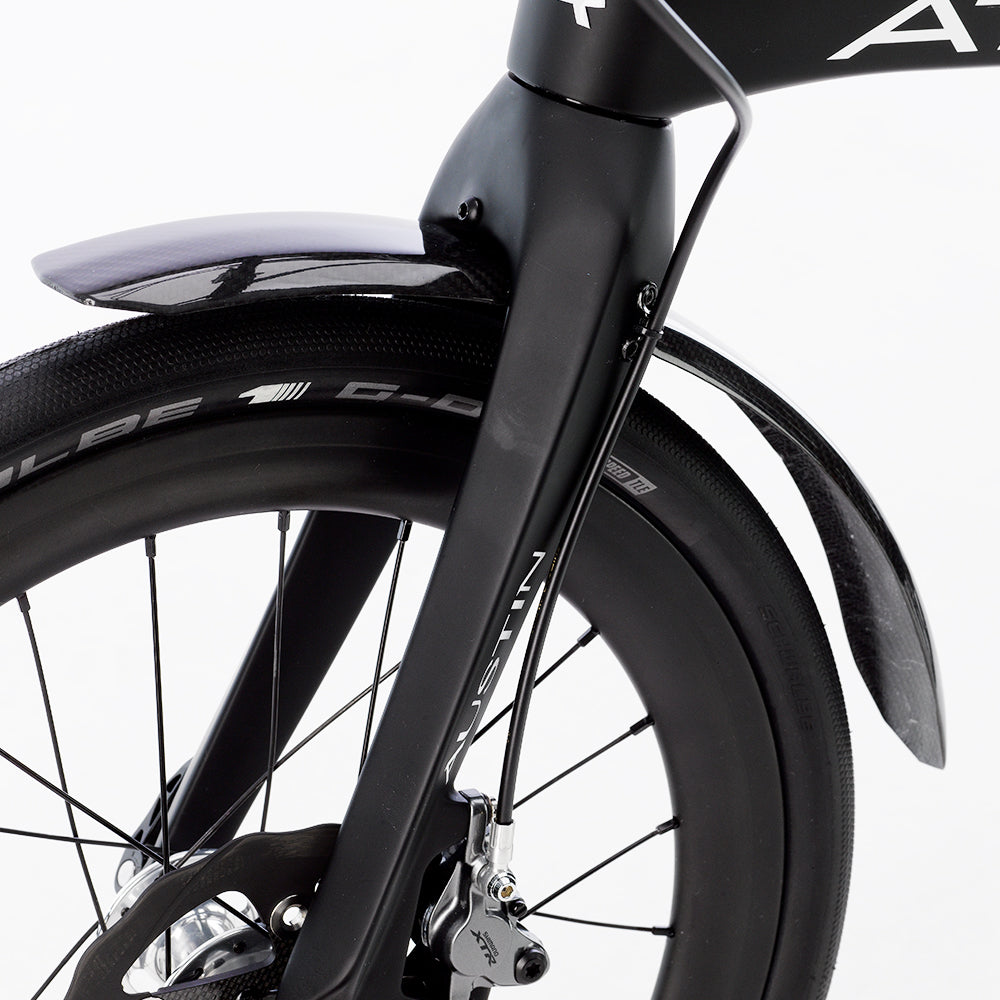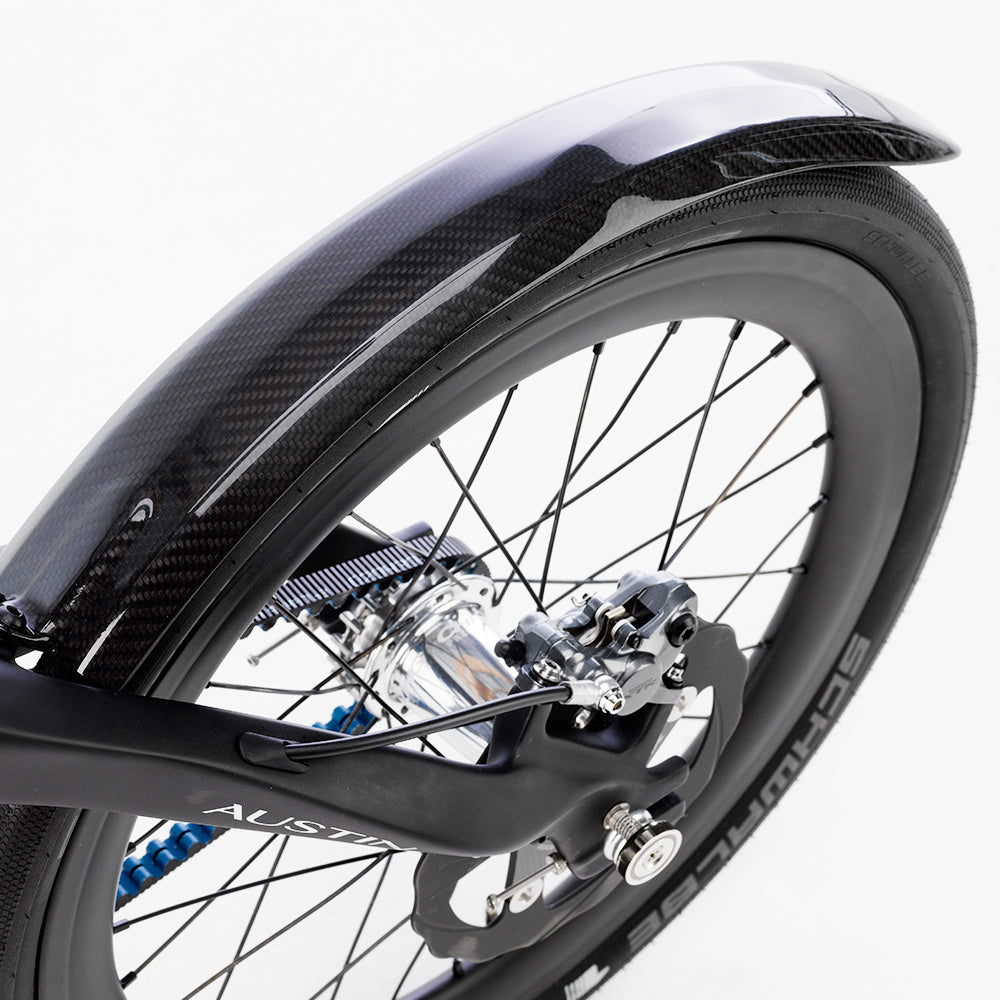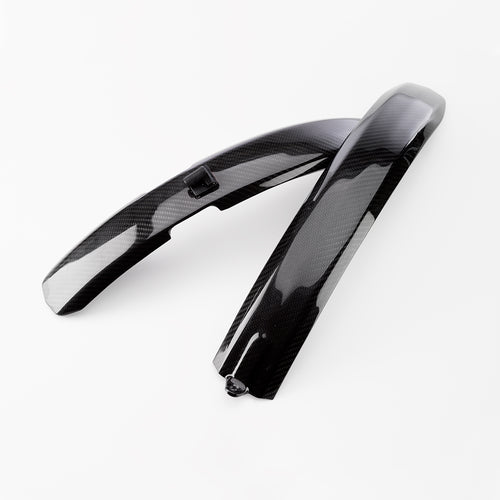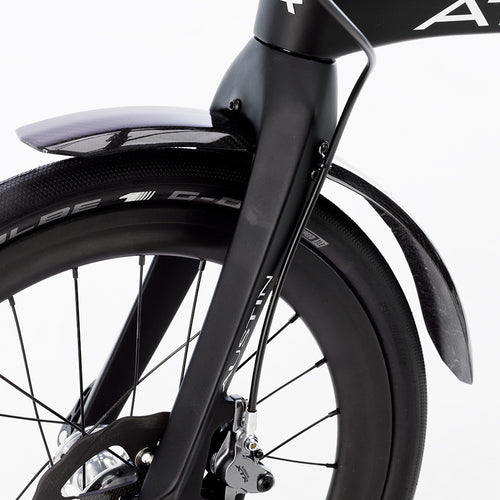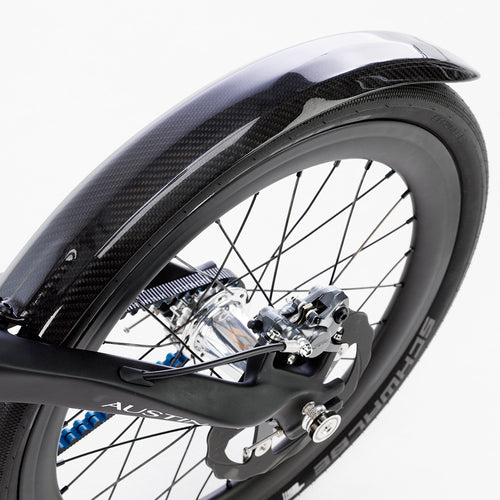 Carbon Mudguard Set
Fully Bespoke Carbon Mudguards. Designed, developed and manufactured in the UK, these mudguards are an essential addition to your ATTO.
Handmade to F1 standards by a company that makes carbon air-boxes and other parts for a number of F1 and endurance race teams, these mudguards are a work of art. 
The carbon mudguards are extremely strong but also flexible, allowing them to twist to prevent most accidental damage. They bolt directly onto your ATTO, meaning they need no ugly stays to keep them in place. 
The bracket for the front mudguard is made of 3D printed carbon before being bonded onto the mudguard delivering a perfect snug fit and keeping the mudguard at exactly the right angle. 
The carbon mudguards are held in place with black-anodised stainless steel bolts, meaning they can be fitted and removed in less than 30 seconds.
Front Mudguard - 48cm, Weight: 55g
Rear Mudguard- 46cm, Weight: 45g