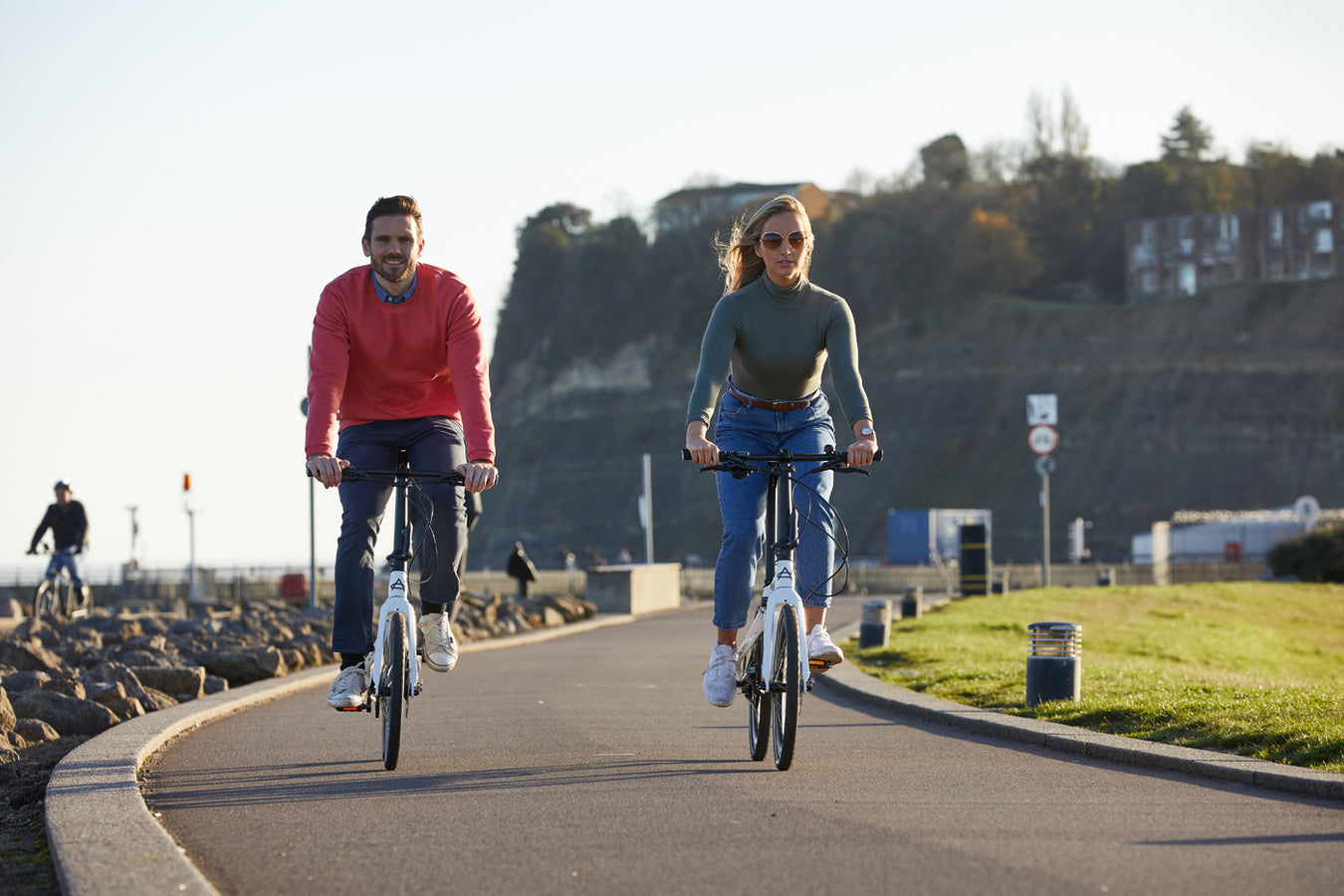 Where's Your Next Adventure?
Posted by Wayland Austin on
Where will you be going this summer? Are you staying local this year or exploring new areas of the country without international travel? Either way, taking a folding bike allows you to explore further or head off the beaten track, all whilst taking up less space in transport or accommodation. 
The latest UK Government announcement covered how travel could be viable from May and through the summer holidays but, with an ever changing outlook, plans remain uncertain at best.
Take control of your travel plans and stay closer to home this year instead of heading to the airport. Taking your bicycle will mean you discover more and stress less.
Whether it's taking your bike and setting off on an adventure, exploring the next town or heading down a country lane, some of your most memorable experiences could lie just a short pedal away.
Easy to transport, simple to store, clean, hassle-free and portable without ever needing to let the bike leave your side. Take a trip with an ATTO this year; it might just change your life.
We're not the only ones looking to explore what lies down the road, as Travel Photographer Roff Smith documented his local adventures by bike for the New York Times in stunning detail.
"A year ago, as a travel photographer grounded by the pandemic, I started bringing a camera and tripod with me on my morning bicycle rides, shooting them as though they were magazine assignments.
"It started out as just something to do — a challenge to try to see the familiar through fresh eyes. Soon it blossomed into a celebration of traveling at home."
Read the full story over on the New York Times here.