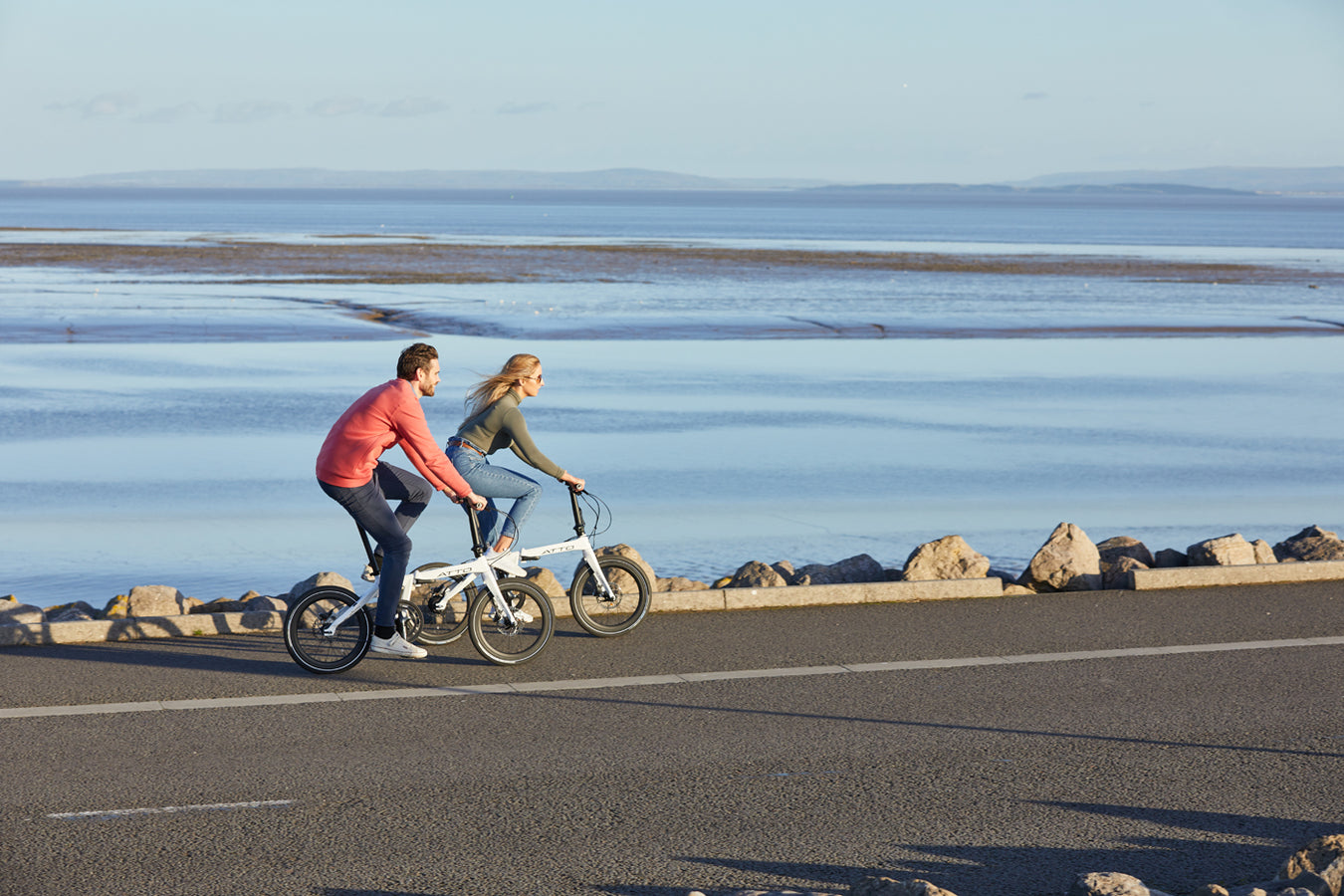 Getaway with the ATTO
Posted by Tom Copeland on
The end of January is upon us; the darkest and, seemingly, longest month of the year. But that means spring is around the corner with its longer days, warmer temperatures and nature in bloom.
The latest signs of the pandemic point towards a degree more freedom come spring and Easter. With that freedom comes adventure and exploration - and, possibly, travel too.
One of the results of the pandemic is an increased focus on choosing holidays or getaways that don't involve air travel. This gives us the opportunity to explore areas of the country you've never seen or experienced before. And with so much to discover on our doorstep in the UK, there are so many reasons why this is a great option for 2021.
If you're planning a staycation or looking to get away without needing to fly this year, consider the freedom a folding bike would give you. Taking up no more room when folded than a small suitcase (it even has its own carry bag too), the ATTO opens up the chance to explore where and when you want. And being so lightweight, it can be taken with you wherever you go.
Clean, quiet and fitting seamlessly into your travel plans, the ATTO will take you places you would not have been able to go without one. 
Just one of the ways an ATTO might just change your life.