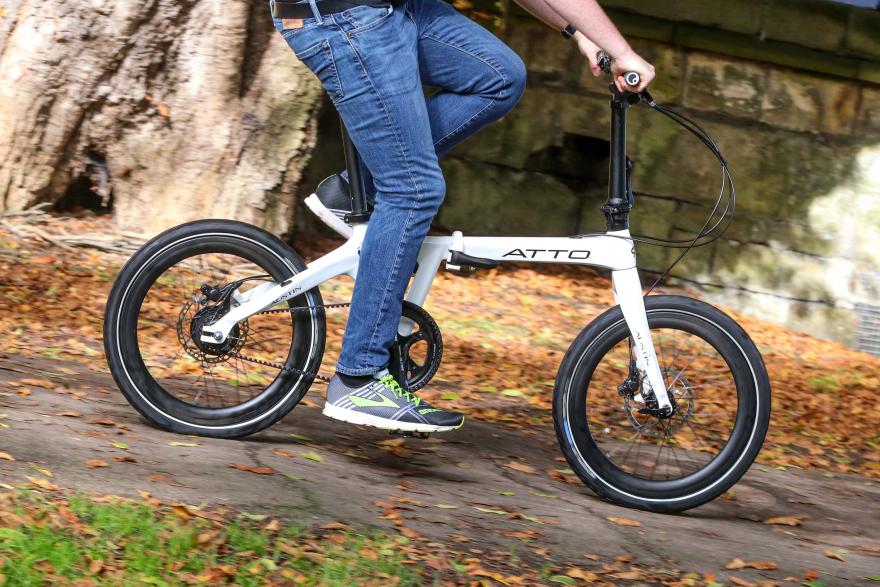 "Classy & Superlight Folder That's a Blast to Ride" - road.cc Review
Posted by Tom Copeland on
With its unique design and high performance capabilities, the ATTO has raised plenty of eyebrows over at road.cc this winter. Having taken the bike for a spin amongst the fallen leaves and crisp morning frost, Jack Sexty had plenty of positive words to say.
"It looks impressive and turned heads whenever I travelled with it, and on more than one occasion I got asked about it by jealous-looking blokes in suits during a day in London: "How much? I need one of them!"
"I found myself cutting it finer and finer to ride the mile and a half to Temple Meads station during my morning commute, and found I could even fold the bike while I was walking through the station when I'd totally got the hang of it. I'd say after two or three goes it will never take you longer than 10 seconds, and you can also leave the seatpost extended to just wheel it around to save you carrying it; not that it's too much to lift for short periods at 10kg, and the triangular section at the rear doubles up as a convenient place to stick your hand through for carrying."
"Overall, I really enjoyed my time on the ATTO; it makes getting around town and flitting between train stations nice and easy, and the ride is very good for a folder."
Read the full review at
road.cc
Welcome To The Fold