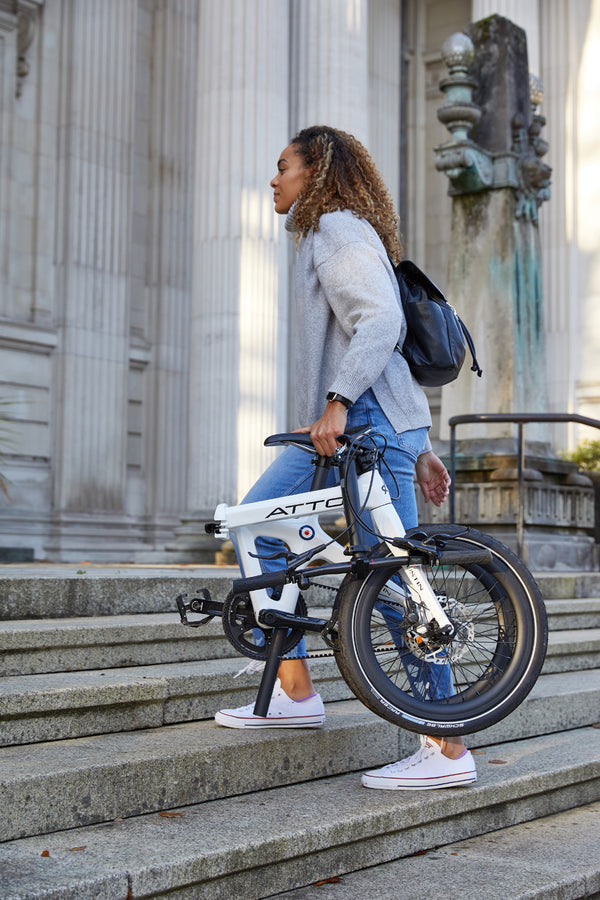 Beat The Bike Thieves with Austin Cycles
Posted by Tom Copeland on
In May this year, bicycle thefts in the UK were reported to be up by nearly 50% since the start of lockdown*. While in June, reported thefts were up by 48% on the same month in 2019 as thieves profited from the sharp rise in bikes out on the road.
There are numerous clever ways to try to protect your bike from being stolen, including innovative locking systems, tracking devices and police labelling. However, the harsh reality is that if a thief is determined to steal a bike, they usually will.
The answer - a folding bike. Simple.
We present a solution. A simple way to avoid the bitter sinking feeling when returning to find your bike has disappeared. No more worrying about your bike locked up outside your office, by the shops or in front of your flat. No technical innovations needed. No reinforced materials required. No heavy and cumbersome chains or locks.
When you reach your destination with an ATTO you simply fold it up and take it with you: it takes less than 10 seconds. No need to remember a lock each time you ride. No need to let it out of your sight. No need to become another statistic. No need to worry.
Beat the thieves with an ATTO.

For further insight or to answer any questions regarding the ATTO; speak with us today.
Welcome To The Fold.
*Statistics from 

Admiral Insurance