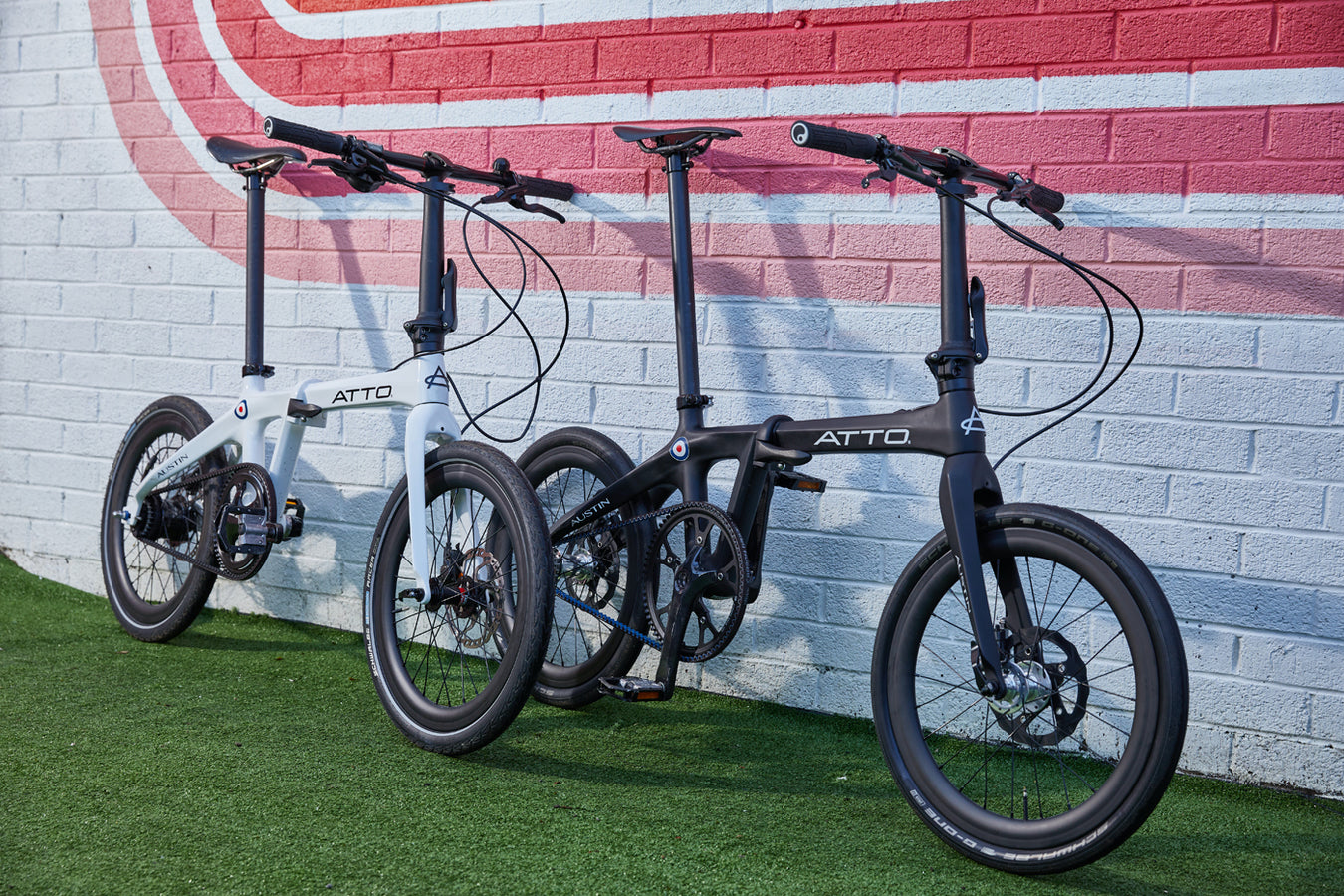 Austin Cycles Partners with LAKA Insurance
Posted by Wayland Austin on
We've partnered with LAKA Insurance to bring you one years free insurance with every ATTO purchase throughout May. 
Austin Cycles is now giving any new customers who purchase an ATTO from 7th May to 5th June one year's free bicycle insurance with LAKA. This is a saving of up to 380 pounds annually. 
Who are LAKA? 
LAKA has been flipping outdated traditional insurance on its head with no more fixed upfront premiums. Instead, your monthly contributions are based on the collectives' claims that month. Your maximum monthly price is capped, but the savings are all yours. Plus, 80% of your money goes straight back into the collective: fixing, replacing and helping. And the other 20% keeps LAKA's wheels spinning.
How do I sign up? 
It's simple. Follow these steps for your free insurance:

1. Add LAKA insurance from the Accessories page when purchasing your ATTO
2. Enter discount code "LAKA" at checkout
3. Enjoy 12-months FREE bike insurance with LAKA
We'll take care of the rest! Now even more reason to take the bike instead. It might just change your life.
Where can I get more information? 
Feel free to get in touch with us on social media or email, alternatively you can head to
https://laka.co/gb
for more information about their insurance policies.