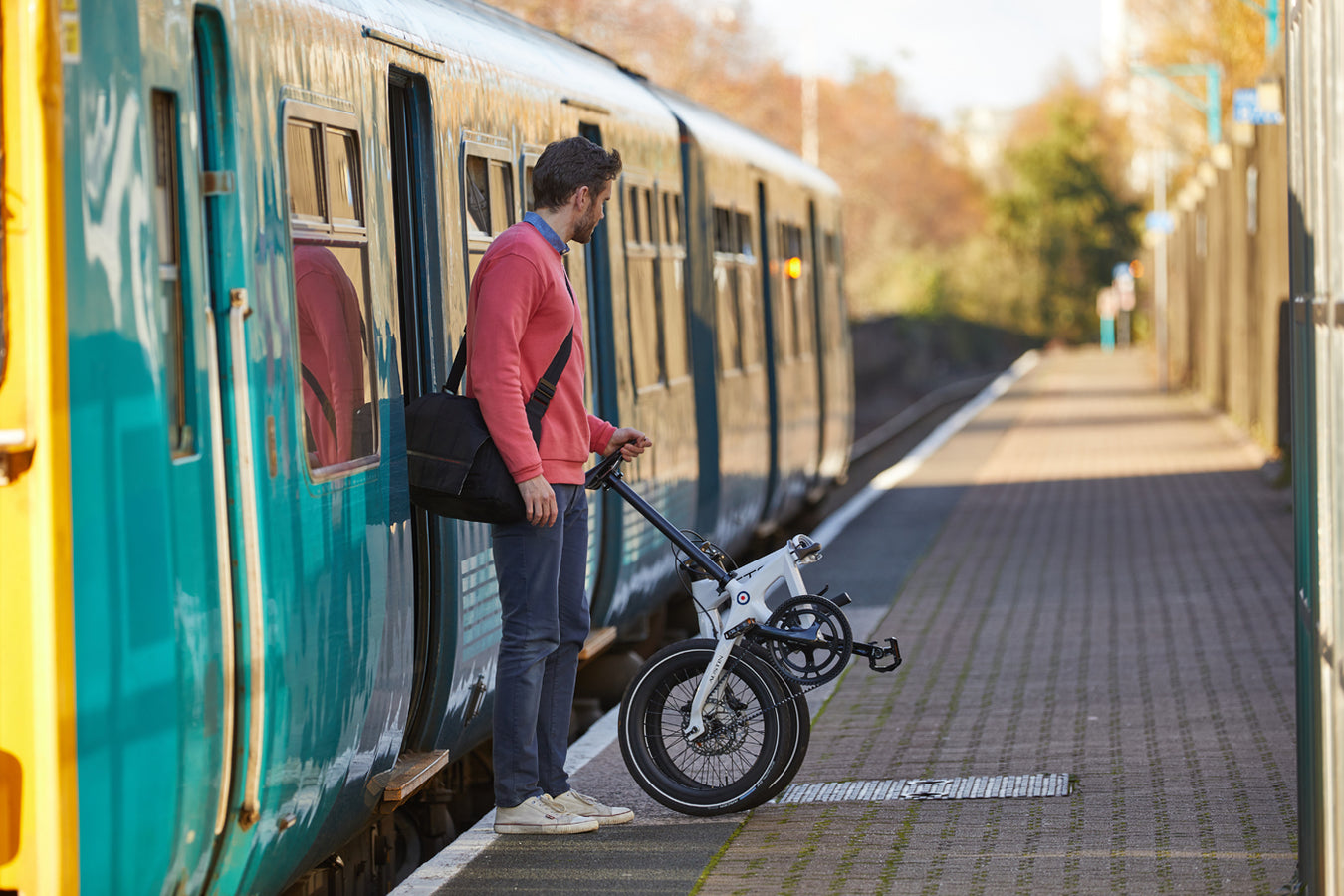 5 Reasons To Own A Folding Bike
Posted by Wayland Austin on
During the COVID pandemic we have been encouraged to travel by bicycle. Bikes have changed the way people get around our towns and cities; whether it's a trip to the shops or the socially-distanced commute into work, we've learnt that we can take the bike instead. As well as providing travel solutions, there's the obvious health benefits of taking the bike.

There's lots of different options when it comes to what kind of bike to go for. And there are very good reasons why your next bike should be a folding bike. It might just change your life. And in more ways than one.  
A Go Anywhere Bike
There's no restrictions on travelling with a folding bike - the only kind of bike that can be taken on trains, underground networks and other public transport during peak times.

Ride to the station, fold your bike, get on the train and jump back on your bike when you get to your destination. It's the perfect bike for your commute.
A Space Saving Bike
Space is always short at home. A folding bike presents a great space saving solution compared to a full size bike. Folded up neatly, out of sight. No more messy bikes in the hallway.

Most are also easy to carry, the ATTO weighs a remarkable 8.2kg, so portability isn't an issue either, particularly important if you have stairs to climb.
Theft-Proof*
A folding bike never has to leave your side. You don't need to chain it up outside, out of sight but visible to thieves. An estimated 113,000 bikes were stolen in the UK between April and November 2020 - avoid becoming a statistic with a folding bike and take it with you wherever you go.  You can take it to the pub garden or into the supermarket, either way, it can be always with you.
*We don't mean literally!
Easy To Transport
Some people want to take their folding bikes with them when they travel. An ATTO is lightweight and completely oil-free making it very simple (and clean) to transport.

Put an ATTO in the car boot with your suitcases when heading away on holiday this summer; no more bike carriers on the roof of your car. Pop it in the back of a taxi when you've made the most of the pubs reopening and don't fancy the ride home.

Take your folding bike anywhere and everywhere.
Great Fun To Ride
Sharp handling, super-small turning circle and smaller wheels means great acceleration and, most importantly, fun.

The ATTO's a perfect option for navigating the city streets.